ポドリア記行 「失われたシュテットル、ユダヤ人町を尋ねる」〜旧ロシア帝国、ウクライナにあった妻のルーツ
B
reaking News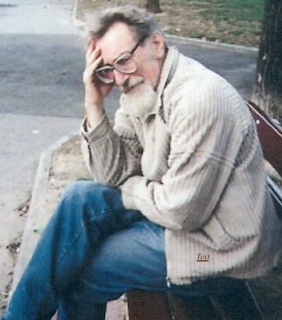 The Pervin Tree would like to announce that Diana Pervina, who resides in Paris with her older sister Nadia Pervina, has notified us their father, Dr. Yuri A. Pervin of Pervin Tree V, passed away on September 8th, 2021 at the age of 86 years.
We also learned that Timur Pervin, son of Dr. Pervin and brother of Diana and Nadia, passed away on May 28, 2020. He was 43 years old.
-------------
W
elcome to the home page of the Pervin Tree.
The Pervin Tree is a private family site serving as a genealogical library for the "Pervin" family, the descendents of Yahuda (Leib) and Shandel (Jenny) Pervin who once resided in Toledo, Ohio.
This site archives any known history or documents of the Pervin family. The pre-immigrated generations are believed to have originated from the Ukraine before 1900.
The Ellis Island records suggest five members of the Pervin family arrived in the United States on September 6, 1923 from Russia. They are Leib and Jenny and their children, Leon, Bella and Dora. According to the ship manifest published at www.ellisislandrecords.com, they are listed as Leissa, Schandle, Leib, Beila and Dwoire under the surname "Perwak".
As of this time, the town of " Litiu Bodolosnoi" listed in the ship manifest from which the family came was suggested to be "Litin Podolia", the current city of Ukraine at Vinnytsia Oblast. A town named "Bagniewzy" is listed as the birth place of Leib Perwak and his children. There is a town called "Bagrinovchy" exists about six miles south west of "Litin."
According to David Chapin, the co-author of "The Road from Letichev", during the Russian Tsarist era, the Vinnytsia Oblast was a part of the former Podolia Guberia (Province). In the southwest of Kiev, Litin District is situated at east of Letichev District , which is described by David Chapin and Ben Weinstock as "... a microcosm of Jewish life in Eastern Europe" in their book. It was at the epicenter of the pogroms and the Holocaust. The town listed as Schandle's birthplace "Scharogrod" is also located at south of Litin.
The ship they boarded was "The Finland", and departed from Hamburg, Germany.
It is still a mystery as to the exact arrival date of Max and Joseph Pervin. Max first came to Chicago in 1907 while Joseph, who followed Max arrived in 1914. There are no records which documents their arrival in to Ellis Island.
The primary purpose of this site is to archive all the records and make this information available to other Pervins and possibly to other descendents of the "Perwak" family in Ukraine, Russia, and Eastern Europe.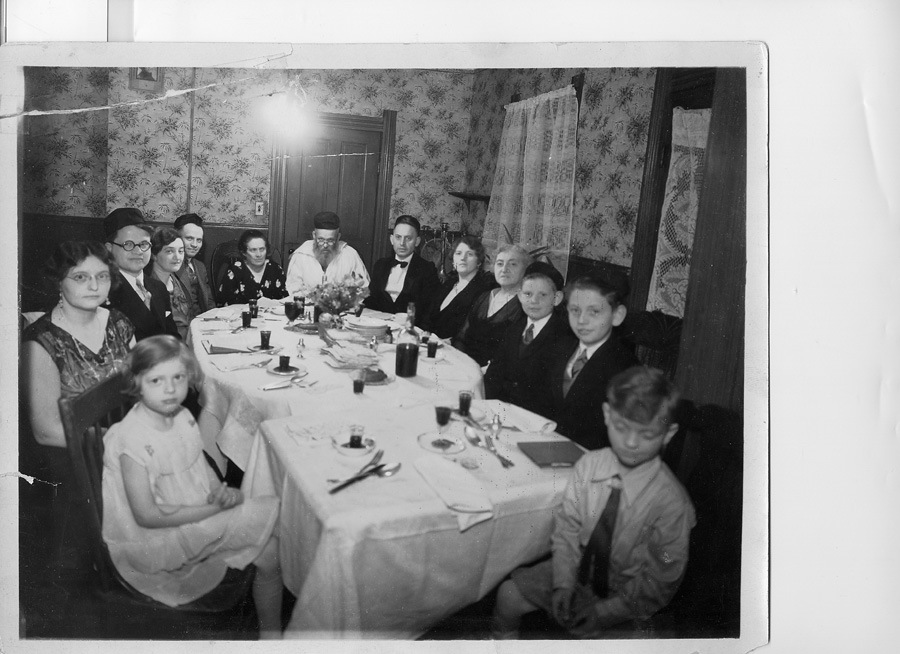 A Passover Dinner Photo
taken at Jenny and Leib's in early 1930's
Sitting center are Jenny and Leib. From Jenny's left,
1) Leon, 2) his wife Claire 3) Joseph, 4) his wife Bertha, 5) Bernice.
From Leib's right, 6) Max, 7) his wife Golda, 8) her mother Sophie Florian,
9) Maurice, 10) Seymour, 11) Richard
_____________________________________________________________
© Copyright 2001-2018, Pervin.net & Norimi Yamaguchi. All rights reserved.